AniTa - Before and After
This page contains sample screen snapshots from various AniTa user's. Each screen is shown the way it looked before AniTa screen enhancements, and after. Click on the image to get a full view.

If you want to share some screen enhancements that can be of interest for other users, please contact us.
---
From AMS Comp .
Contact info:
Robert Johnson
AniTa features like tooltips, gradient fills in field background, striped fills in field background, proportional font in fields, hotspot buttons and dynamic hotspots for various functions.
Robert: "... the screen shot is the main parts billing program, designed for automotive parts distributors, which now allows for either mouse over or pop-up help. The picture of the bearing is down by scraping off a vendor/part# field that is hidden behind the buttons. The user clicks on the check mark next to the line number in order to see the picture...."
---
From Mardon Healthcare
Contact info: Don McKeny at (800) 877-9257 or Cell at (602) 820-7063
Below. All 156 menus are now using AniTa "hotscreen" teqnique to display mouse-enabled buttons instead of traditional text. Keyboard can still be used exactly as before. Background is gradient wallpaper. All buttons have tooltips.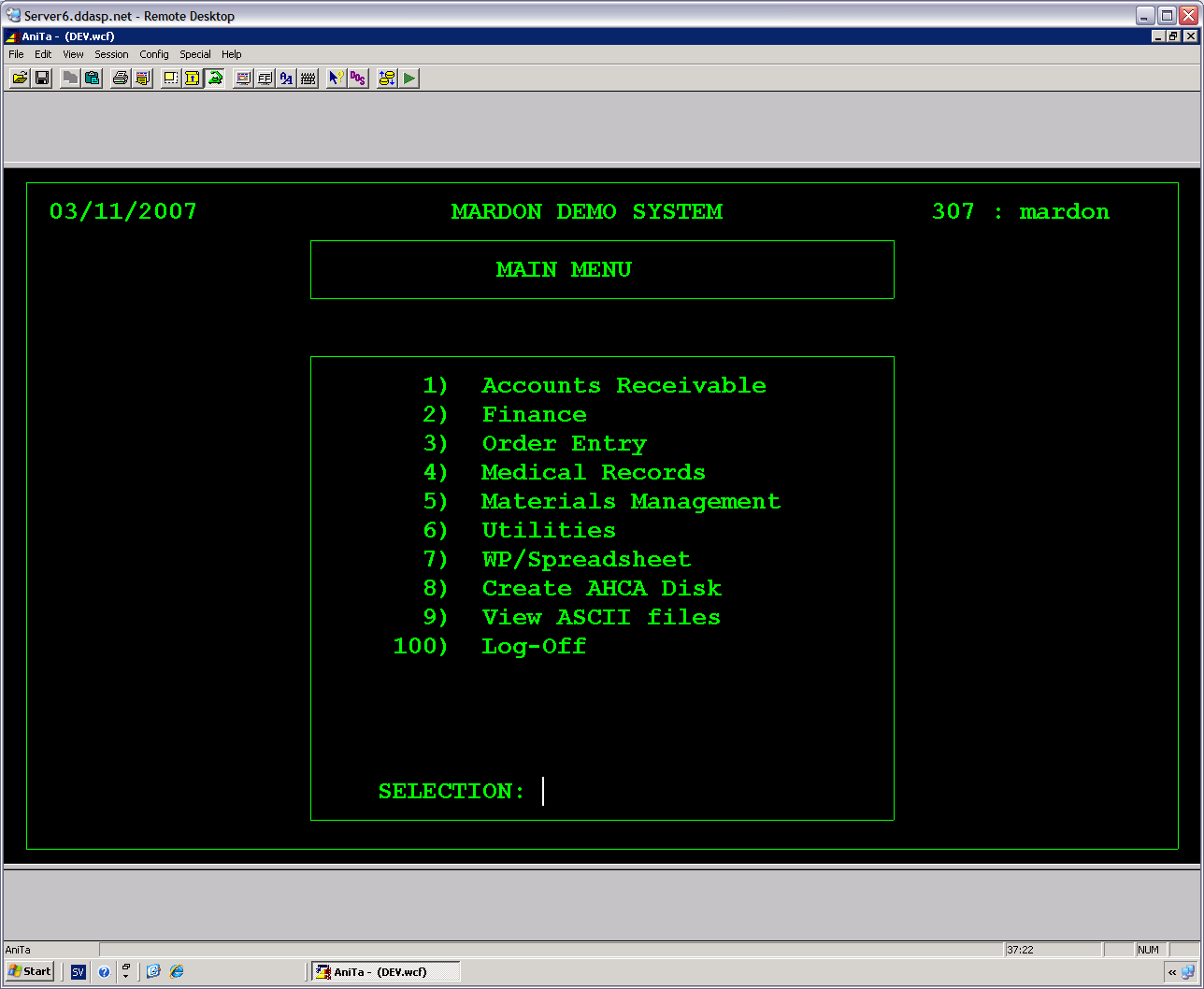 Below. Example of one of the Medical Records screens enhanced by hotscreens. Here, the enhancement effects applied are 3-D Box attributes. Line selection buttons are created dynaimically using the "Dynamic Hotspot" mechanism.

---
From Nectar Systems
Contact info: Calle Roxhage at +46 451 89300
Below. The screens are created directly from the Nectar development tool "Nectar" by sending color control codes and Hotspot creation control codes. No automatic hotscreens are used on the client side. The "before" screen shows the colorful intermediate step as the screen would look before the AniTa 3D-Box attributes are applied.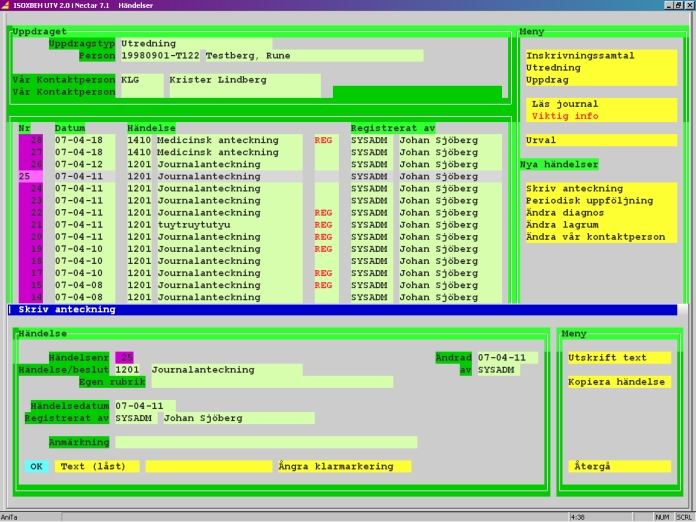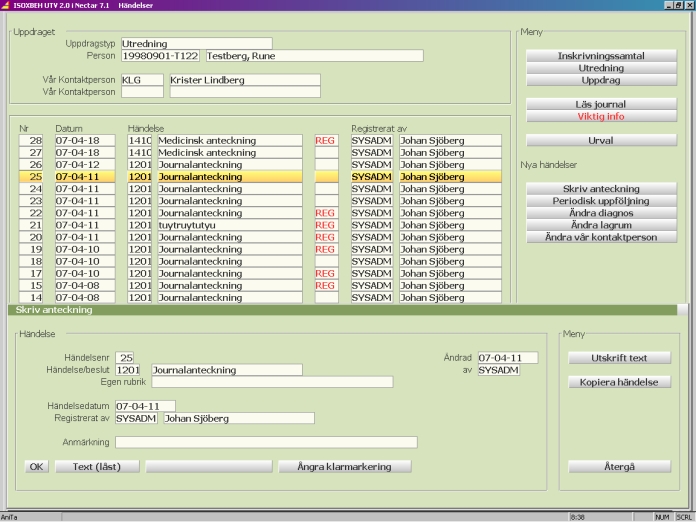 ---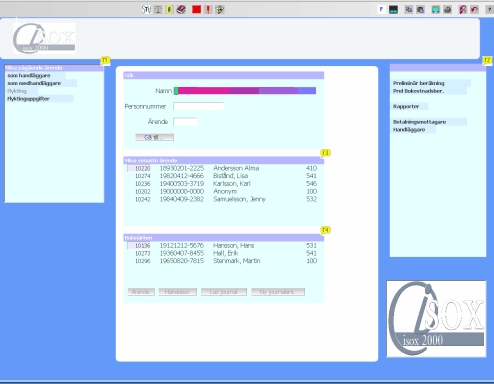 Click here to see more screen shots ...

---